​
Pet Care Information
---
Quality Diets and Pet Nutrition
We are what we eat so the best quality food will give the best results. We stock a large range of imported and locally made foods for pets of all shapes and sizes and for all sorts of special requirements such as sensitive stomachs, hair ball formulas, sensitive itchy skins etc.
Specialised Nutrition and Prescription Diets
Specific diets can be of enormous help in managing some medical conditions eg Kidney & liver problems. These specific diets are perfectly balanced to help the body deal with the condition being treated
V

accinations
Vaccinating our pets is the best way to prevent some common and often fatal diseases of dogs and cats. A vaccination stimulates the immune system to react fast and effectively when an animal gets exposed to that particular disease. Common diseases in dogs that we vaccinate against are parvovirus , kennel cough , infectious hepatitis , distemper and rabies. Common diseases in cats that we vaccinate against are feline panleukopaenia virus, snuffles, and rabies. We use the following vaccination time protocols in our practice.

Dogs are vaccinated at 6 weeks, 9/10 weeks, 12/14 weeks and then annually for the 5 in 1 vaccine – for rabies at 14 weeks, 20 weeks and then every year.

Cats are vaccinated at 9 weeks, 13 weeks, and annually for the 3 in 1 – for rabies at 13 weeks, 17 weeks and then every three years.

We will send a reminder by post or by SMS to you when your pet is due for their check up and vaccination.

The annual visit for the vaccination also gives us an opportunity to do a thorough clinical examination on your pet which enables us to recognise diseases early, for example heart disease.
This means we can treat your pet earlier for the specific condition, and often have better results.
Deworming
Worms are very commonly found in dogs and cats in South Africa and can be a major source of disease and debility in our pets and can be fatal especially to young animals.
More over some worms can be transmitted to humans and cause severe problems. The close contact between our pets and ourselves means we must deworm our pets regularly with approved broad-spectrum medication that will kill round worms and tape worms. The frequency of deworming depends on many factors including age and region.

Please speak to one of our vets for more advice.
Weight and obesity
Weight problems in our pets are common and cause the same problems as with ourselves. Heat intolerance, stiffness, diabetes and heart disease are just some of the commonly encountered conditions. Reduced calorie foods are available to help pets lose weight safely and we have a weighing scale in our waiting room to monitor results. The difference in our pets lifestyle and activity once the have lost weight is astounding. Trained nutritional advisors are available to assist. We now have a weight clinic where we use a computer model to calculate calorific requirements accurately show results on a graph as we go along.
Arthritis
Osteoarthritis is one of the most common debilitating diseases affecting dogs. 1 in 5 adult dogs shows signs. Often these signs are not recognised as pain by the owners and are attributed to "getting older." We only appreciate that our friends are in pain when we give them pain killers and we see the improvement. Modern anti-inflammatories and nutraceuticals can have a significant effect on chronic pain, and can change lives. Cats are also commonly affected by arthritis but this often goes unrecognised as they dont show evidence of pain and stiffness. Treatments and diets are now readily available to help them also.
Lumps and Bumps
Lumps and growths are common in dogs and cats particularly as they get older. Owners are often too scared to have them checked out in case they are bad news. Not all lumps are cancerous - many are benign and can be easily, safely and permanently removed. Don`t leave them to grow large because then removal is very much more difficult and the lumps` character may change to make them more dangerous
Understanding congestive heart failure in your pet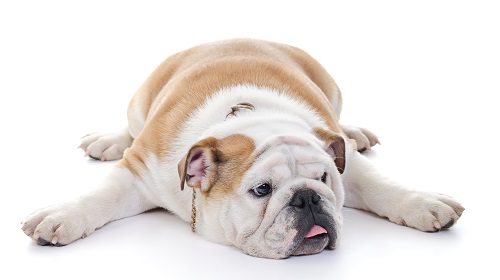 Heart Failure
Congestive Heart Failure (CHF) is a very common condition affecting our pets, and is more often seen in dogs than cats. Although it is a serious condition, and a major concern for a pet owner, it can be easily diagnosed and once diagnosed, it can be managed effectively. The important thing is to make an early diagnosis and start treatment immediately. Congestive Heart Failure can occur in pets of any age, but is more common in older animals. For this reason it is important to have annual checks done on older generation pets. First, let's have a look at how the heart works to be able to understand this condition better.
1