​
Pet Care Information
---
Quality Diets and Pet Nutrition
We are what we eat so the best quality food will give the best results. We stock a large range of imported and locally made foods for pets of all shapes and sizes and for all sorts of special requirements such as sensitive stomachs, hair ball formulas, sensitive itchy skins etc.
Specialised Nutrition and Prescription Diets
Specific diets can be of enormous help in managing some medical conditions eg Kidney & liver problems. These specific diets are perfectly balanced to help the body deal with the condition being treated
V

accinations
Vaccinating our pets is the best way to prevent some common and often fatal diseases of dogs and cats. A vaccination stimulates the immune system to react fast and effectively when an animal gets exposed to that particular disease. Common diseases in dogs that we vaccinate against are parvovirus , kennel cough , infectious hepatitis , distemper and rabies. Common diseases in cats that we vaccinate against are feline panleukopaenia virus, snuffles, and rabies. We use the following vaccination time protocols in our practice.

Dogs are vaccinated at 6 weeks, 9/10 weeks, 12/14 weeks and then annually for the 5 in 1 vaccine – for rabies at 14 weeks, 20 weeks and then every year.

Cats are vaccinated at 9 weeks, 13 weeks, and annually for the 3 in 1 – for rabies at 13 weeks, 17 weeks and then every three years.

We will send a reminder by post or by SMS to you when your pet is due for their check up and vaccination.

The annual visit for the vaccination also gives us an opportunity to do a thorough clinical examination on your pet which enables us to recognise diseases early, for example heart disease.
This means we can treat your pet earlier for the specific condition, and often have better results.
Deworming
Worms are very commonly found in dogs and cats in South Africa and can be a major source of disease and debility in our pets and can be fatal especially to young animals.
More over some worms can be transmitted to humans and cause severe problems. The close contact between our pets and ourselves means we must deworm our pets regularly with approved broad-spectrum medication that will kill round worms and tape worms. The frequency of deworming depends on many factors including age and region.

Please speak to one of our vets for more advice.
Weight and obesity
Weight problems in our pets are common and cause the same problems as with ourselves. Heat intolerance, stiffness, diabetes and heart disease are just some of the commonly encountered conditions. Reduced calorie foods are available to help pets lose weight safely and we have a weighing scale in our waiting room to monitor results. The difference in our pets lifestyle and activity once the have lost weight is astounding. Trained nutritional advisors are available to assist. We now have a weight clinic where we use a computer model to calculate calorific requirements accurately show results on a graph as we go along.
Arthritis
Osteoarthritis is one of the most common debilitating diseases affecting dogs. 1 in 5 adult dogs shows signs. Often these signs are not recognised as pain by the owners and are attributed to "getting older." We only appreciate that our friends are in pain when we give them pain killers and we see the improvement. Modern anti-inflammatories and nutraceuticals can have a significant effect on chronic pain, and can change lives. Cats are also commonly affected by arthritis but this often goes unrecognised as they dont show evidence of pain and stiffness. Treatments and diets are now readily available to help them also.
Lumps and Bumps
Lumps and growths are common in dogs and cats particularly as they get older. Owners are often too scared to have them checked out in case they are bad news. Not all lumps are cancerous - many are benign and can be easily, safely and permanently removed. Don`t leave them to grow large because then removal is very much more difficult and the lumps` character may change to make them more dangerous
A new puppy - happiest days or worst nightmare?
New puppy
Having a new puppy join your family can be one of the most exhilarating experiences for a family but if not done the right way it can have disastrous consequences. People often let emotions get the better of them and don't make informed decisions. A new puppy will become part of the family for the rest of its life and you will be responsible for its wellbeing. Before getting a new puppy, there are a number of things one has to consider.
Feline Leukaemia Virus (FeLV) infection in cats
Feline Leukaemia
Introduction
Feline leukaemia (FELV) is a disease of cats caused by a virus called a retrovirus. It is called a retrovirus because of the method it uses to replicate inside the cat. It is the same type of virus as the human immunodeficiency virus and although there are a lot of disease similarities, several studies have shown that the disease is not transmissible to humans. FeLV is one of the most dangerous diseases that affect cats and is a major cause of death in cats. Fortunately the prevalence of the disease has decreased in recent years due to the use of vaccines against the disease and the ability of vets to diagnose the disease early and accurately.
Cat Aids
Feline Immuno Deficiency Virus
How does Feline Immunodeficiency Virus (FIV) compare to Human Immunodeficiency virus (HIV)?
Feline immunodeficiency Virus (FIV) has similar building blocks and is related to Human Immunodeficiency Virus (HIV), but very importantly, it cannot be passed between cats and humans. The virus can also not be transmitted from cats to dogs. Both FIV and HIV viruses share a similar pattern of disease progression. Both viruses are classified as Lentivirus, which means they have a long period of showing very few clinical signs during which time the immune system deteriorates. Eventually Acquired Immunodeficiency Syndrome (AIDS) develops and this is accompanied by opportunistic infections, systemic disease and cancer. The close relationship between FIV and HIV has meant that FIV has been used as an animal study model to better understand HIV in humans.
My cat is eating like crazy but stays thin - What is the deal?
Hyperthyroidism in cats
What is Hyperthyroidism?
Hyperthyroidism refers to an overactive thyroid gland. The thyroid gland can be considered the engine room of the cat's body, which is responsible for the metabolism in the body and responsible for determining the speed at which all processes in the body works. It is an important part of the endocrine or hormonal messenger system in the body and affects all the organ systems including the liver, kidneys, heart, nervous system, intestines and even the skin. The primary hormone produced by the thyroid gland is thyroxin also referred to as T4 hormone. It is the overproduction of this hormone that causes hyperthyroidism. The thyroid gland is situated at the beginning of the windpipe just behind the throat in the upper part of the cat's neck and consists of two main lobes linked together. Thyroxin or T4 is inactive when released, and is transformed into a biologically active form, T3, or otherwise called iodothyronine.
"Crocodile Mite" skin disease in dogs and cats
Demodectic mange in dogs and cats
Demodex is a mite that lives in the hair follicles of most mammals. It is species specific which means that different types of animals, including humans, have their own type of mite. It is a normal inhabitant of the skin and is most commonly not contagious. The mite is usually passed on to puppies from their mother in the first 72 hours of life. The puppy's immune system usually copes to contain the mite but sometimes an overgrowth of the mites occurs and this is when symptoms of demodicosis also referred to as mange are seen. Mange is a collective name for skin disease caused by different types of mites of which the Demodex mite is only one.
Understanding congestive heart failure in your pet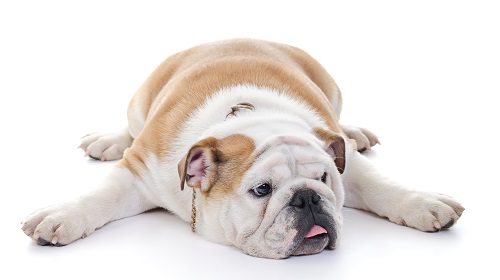 Heart Failure
Congestive Heart Failure (CHF) is a very common condition affecting our pets, and is more often seen in dogs than cats. Although it is a serious condition, and a major concern for a pet owner, it can be easily diagnosed and once diagnosed, it can be managed effectively. The important thing is to make an early diagnosis and start treatment immediately. Congestive Heart Failure can occur in pets of any age, but is more common in older animals. For this reason it is important to have annual checks done on older generation pets. First, let's have a look at how the heart works to be able to understand this condition better.
When is it more than just a tummy ache?
Pancreatitis
The pancreas is a small gland that is situated next to the stomach and first part of the small intestine in the front of the abdomen. As in humans, it performs two main functions in dogs and cats.
It is responsible for producing some of the special chemicals called enzymes which aid in the digestion of food. Enzymes are usually inactive within the pancreas. They are activated when they are released into the small intestine through ducts. Enzymes break down the food into smaller particles which can then be absorbed through the intestinal wall into the blood stream.
The other main function of the pancreas is to help regulate blood sugar. The pancreas produces special messengers called hormones. Insulin is one such hormone. These hormones tell the body when to release or store glucose into the cells.
Sometimes the digestive enzymes are released within the pancreas, instead of within the small intestine. When this happens, it causes severe inflammation and death of some of the pancreatic cells. This can affect surrounding abdominal organs, such as the liver. When inflammation occurs it is usually very painful and is described as pancreatitis. Pancreatitis can be acute, where the inflammation is not associated with permanent damage or it can be chronic. A chronic pancreatitis results in the pancreas becoming smaller and harder than normal and this affects the function of this important organ. Pancreatitis can become very severe very quickly and cause your pet to suffer with intense pain so it is important for your pet to receive veterinary attention as soon as you suspect there may be something wrong.
Tis The Season To Be Jolly
Guidelines for Keeping Your Pet Safe This Christmas
As the end of the year draws to a close, most businesses start to slow down in anticipation of a well-needed rest. The veterinary world however, braces itself for its busiest time. The holiday season comes with a multitude of risks for animals. This occurs for many reasons, some of them are out of our control, including climatic changes and prevalence of certain parasites, but many of them can be guarded against if the pet owner is aware and vigilant.
Kidney Failure
Kidney Failure in Dogs and Cats
The kidneys are very important organs of the animal body and play an important role in the normal day to day functioning of the body. They act like a specialised type of filter by retaining the appropriate amount of different salts (electrolytes) to maintain fluid balance in the body. They secrete a hormone which is involved in the production of red blood cells. The kidneys are also responsible for getting rid of waste products through the urine, especially those that are produced by the breakdown of protein in food. Kidney failure starts as soon as the kidneys are damaged due to disease, damage or old age, however in animals most owners only start seeing the clinical symptoms of kidney failure once more than 70 to 75 % of the kidneys have been destroyed or damaged. This means that of two kidneys, as little as only half of one is functioning normally before the signs of kidney failure become evident. At this stage the kidneys can no longer adapt to maintain a normal fluid and electrolyte balance in the body, and are no longer able to expel toxins as efficiently as before. The challenge with treating kidney disease is that the kidneys do not have the capacity to regenerate like other organs like the liver. This means that it is very important to look out for the symptoms of kidney failure so treatment can commence as soon as possible to preserve as much of the kidneys as possible.
Socialisation - The Critical Period
Socialisation of pets
Vets recognise the importance of looking at animals not only from a health point of view, but from a holistic point of view where the animal's health is but one part of the overall wellbeing of the animal. Aspects like nutrition, shelter, behaviour and training form as an important part of an animal's overall wellbeing as the physical and medical condition of the animal. Our domestic pets are kept as companions and the success of a pet in a household is not only measured by its longevity and health, but also how it fits into the home and interacts with the rest of the members of the household. More importantly, most pets do not stay confined to their home all the time, but often go out with the owner and interact with other animals and human beings. Just as there are rules for humans for good and acceptable public behaviour, so there are rules for good animal behaviour.