​
Pet Care Information
---
Quality Diets and Pet Nutrition
We are what we eat so the best quality food will give the best results. We stock a large range of imported and locally made foods for pets of all shapes and sizes and for all sorts of special requirements such as sensitive stomachs, hair ball formulas, sensitive itchy skins etc.
Specialised Nutrition and Prescription Diets
Specific diets can be of enormous help in managing some medical conditions eg Kidney & liver problems. These specific diets are perfectly balanced to help the body deal with the condition being treated
V

accinations
Vaccinating our pets is the best way to prevent some common and often fatal diseases of dogs and cats. A vaccination stimulates the immune system to react fast and effectively when an animal gets exposed to that particular disease. Common diseases in dogs that we vaccinate against are parvovirus , kennel cough , infectious hepatitis , distemper and rabies. Common diseases in cats that we vaccinate against are feline panleukopaenia virus, snuffles, and rabies. We use the following vaccination time protocols in our practice.

Dogs are vaccinated at 6 weeks, 9/10 weeks, 12/14 weeks and then annually for the 5 in 1 vaccine – for rabies at 14 weeks, 20 weeks and then every year.

Cats are vaccinated at 9 weeks, 13 weeks, and annually for the 3 in 1 – for rabies at 13 weeks, 17 weeks and then every three years.

We will send a reminder by post or by SMS to you when your pet is due for their check up and vaccination.

The annual visit for the vaccination also gives us an opportunity to do a thorough clinical examination on your pet which enables us to recognise diseases early, for example heart disease.
This means we can treat your pet earlier for the specific condition, and often have better results.
Deworming
Worms are very commonly found in dogs and cats in South Africa and can be a major source of disease and debility in our pets and can be fatal especially to young animals.
More over some worms can be transmitted to humans and cause severe problems. The close contact between our pets and ourselves means we must deworm our pets regularly with approved broad-spectrum medication that will kill round worms and tape worms. The frequency of deworming depends on many factors including age and region.

Please speak to one of our vets for more advice.
Weight and obesity
Weight problems in our pets are common and cause the same problems as with ourselves. Heat intolerance, stiffness, diabetes and heart disease are just some of the commonly encountered conditions. Reduced calorie foods are available to help pets lose weight safely and we have a weighing scale in our waiting room to monitor results. The difference in our pets lifestyle and activity once the have lost weight is astounding. Trained nutritional advisors are available to assist. We now have a weight clinic where we use a computer model to calculate calorific requirements accurately show results on a graph as we go along.
Arthritis
Osteoarthritis is one of the most common debilitating diseases affecting dogs. 1 in 5 adult dogs shows signs. Often these signs are not recognised as pain by the owners and are attributed to "getting older." We only appreciate that our friends are in pain when we give them pain killers and we see the improvement. Modern anti-inflammatories and nutraceuticals can have a significant effect on chronic pain, and can change lives. Cats are also commonly affected by arthritis but this often goes unrecognised as they dont show evidence of pain and stiffness. Treatments and diets are now readily available to help them also.
Lumps and Bumps
Lumps and growths are common in dogs and cats particularly as they get older. Owners are often too scared to have them checked out in case they are bad news. Not all lumps are cancerous - many are benign and can be easily, safely and permanently removed. Don`t leave them to grow large because then removal is very much more difficult and the lumps` character may change to make them more dangerous
My dog has what looks like a red cherry stuck in the corner of its eye
Cherry eyes in pets
Introduction to cherry eye
A cherry eye is a non-life-threatening condition that occurs in dogs, and less often in some cat breeds. It is an extremely descriptive term, as one can see an oval, bright red swelling in the inside corner of an affected dog's or cat's eye, resembling a cherry. As a pet owner one can easily become quite alarmed by seeing this, but fortunately, it only causes slight irritation to the dog initially and you will have time to attend to it and take your animal to the vet before the condition gets out of hand. It is never a good idea to just leave it be. The condition tends to occur more commonly in younger dogs and cats, usually between the ages of 2 and 6 years.
My pet is vomiting
Is vomiting a sign of an upset tummy?
Vomiting is one of the most common symptoms of disease seen in pets. It can be quite alarming to see your pet vomit up all his or her food or alternatively continuously wretch and only bring slime or bile. So should you rush your dog or cat to the vet immediately when you see them vomit, or is it safe to wait and see? Because there are so many causes of vomiting, we recommend that if you are ever in doubt, it is always better to visit the vet and have it seen to, even if it is just to put your mind at ease and prevent it from progressing to something more serious.
My older German Shepherd Dog seems to be getting weak in its hindquarters
Degenerative Myelopathy
This article outlines a genetic disorder that mainly German Shepherd dogs are prone to. There are other breeds affected by this condition too like Chesapeake Bay Retrievers, Corgis, Boxers, Wirehaired Fox Terriers and Rhodesian Ridgebacks, however, the disease is mostly seen in German Shepherds.
If one breaks down the name of the disease it describes what happens with the disease. Degeneration refers to a breaking down or deterioration of something. That "something" in this case is myelin which is the insulating sheath around neurons in the spinal cord. Neurons are the "electrical wires" of the nervous system and one can compare myelin to the insulating plastic around the wires, almost like one would find with an electrical cord. Whenever a term is followed by "pathy" it refers to a disease or disorder in a certain part of the body. In this case the spinal cord.
Help! My pet has just drank some Anti-Freeze
Ethylene Glycol Toxicity
Winter has arrived and many people, as a precautionary measure, are putting antifreeze into their cars' radiators, to prevent the water from freezing.
Ethylene glycol is the main ingredient found in antifreeze. Antifreeze is not as commonly used in South Africa as on other very cold parts of the world, as we do not get the very cold temperatures found in some parts of the Northern hemisphere. It is however found in many other products, which are found in South Africa. It is found in lower, less harmful concentrations in hydraulic brake fluid, solvents, motor oils, paints, film-processing solutions, wood stains, inks and printer cartridges.
Can I, or my dogs or cats contract bird flu from my pet birds?
Avian Influenza South Africa 2017
The information provided here is not an official statement but is meant to provide some general information on bird flu because of the break out of bird flu in September 2017 in South Africa.
Bird flu or Avian Influenza (AI) is a family of influenza viruses that mainly affect birds. They are named according to two proteins on the surface of the virus (Haemagglutinin and Neuraminidase). The only ones of commercial concern are the H1, H5 and H7 types. There are dangerous (HP or highly pathogenic) and LP (low pathogen) strains. So when you see someone talking about HPAI H5N8 that means the dangerous type of H5N8 avian influenza.
Is your pet safe?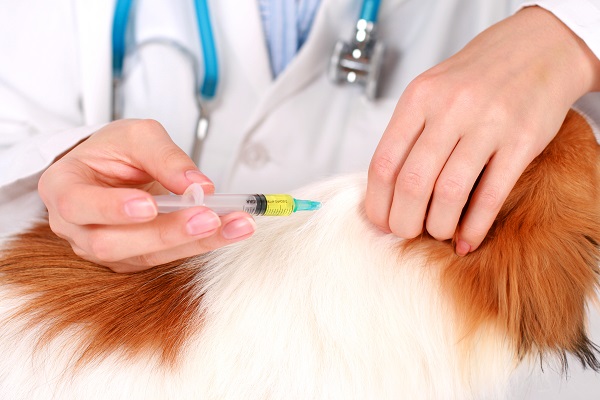 Fatal Diseases that can easily be prevented
Fatal Diseases that can easily be prevented
There are some fairly common fatal diseases in animals which can and should be prevented wherever possible. This article looks at how these diseases present, what they lead to and most importantly how they could be prevented. Today we have more information about our animals and the diseases they may suffer from than ever before. With this knowledge comes the means of preventing these conditions that years ago would have meant certain death to our beloved pets. The most important means of disease prevention readily available to us is vaccination. A simple annual health check and vaccinations can help ensure your pet lives a long and healthy life. Other important means of prevention includes regular deworming as well as tick and flea treatment.
False Pregnancy
Pregnancy
False pregnancy, also known as Phantom pregnancy or Pseudo-pregnancy, is a condition of both dogs and cats, whereby the unsterilised female animal (regardless of whether she was mated or not) shows some or all of the typical signs of pregnancy but is not really pregnant. In other words, she shows mammary gland development (with or without milk production) but does not produce any offspring.
Why is my dog limping with his hind leg?
Patellar Luxation
Patellar luxation is a condition where the knee cap does not run in its groove but slips off to the side. Luxation is a learned word for "slipping". It is a condition which is regularly encountered in dogs and more commonly in toy breeds. The condition can be developmental or traumatic in origin.
To understand the condition better, it helps to know what the anatomy of the knee looks like. The patella is commonly known as the knee cap and sits at the bottom of the big muscle group of the upper front part of the hind leg called the quadriceps. The patella makes up the front part of the knee and glides in the middle groove of the big bone of the upper part of the hind leg, the femur. This groove is known as the trochlear groove. The groove looks like a valley with two mountain ridges on either side. The ridges on either side of the groove are known as the trochlear ridges. The ridge on the inner part of the leg is known as the medial trochlear ridge and the one on the outer part is known as the lateral trochlear ridge. The knee cap or patella fits nicely in between these two ridges and glides up and down the groove as the knee bends. The patella is stabilised by the big muscle group to the top of it, the strong ligament to the bottom of it and the ligaments and connective tissue to the sides of it. The patella ligament which sits below the patella, implants onto the front of the top part of the bone underneath the femur, the tibia, also known as the shin bone.
My young cat seems ill
Feline Infectious Peritonitis
Feline infectious peritonitis (FIP) is a serious and most often fatal disease affecting cats. It is most commonly seen in young cats between the ages of six months and two years. It has been found to affect male cats more commonly than females and purebred cats particularly the Asian breeds are more susceptible. It is characterised by fluid build-up in body cavities such as the chest and abdomen and neurological signs. It can affect all major organs and inevitably results in death. It may be referred to as Feline coronavirus polyserositis (wet or effusive form) or granulomatous feline infectious peritonitis (dry or non effusive form).
My pet has red urine - what does it mean?
Bladder Stones
Bladder stones is a condition that occurs in dogs and cats of various ages, sex and breeds. Bladder stones are also called urinary calculi or uroliths. These are mineral like formations that form anywhere in the urinary tract, including kidneys, ureters, bladder and urethra. The most frequent location is the bladder.

Clinical signs of bladder stones to look out for
Dogs with bladder stones often present like dogs with a bladder infection. Both of these conditions will show frequent urination as well as discomfort, particularly when urinating. The animal will squat to urinate frequently, often only passing small amounts of urine while straining. The owner might also see a red discoloration in the urine and in some cases the urine can be a dark red colour. Because the stones rub against the bladder wall it causes irritation and inflammation of the bladder wall that leads to bleeding. Some dogs will show discomfort and pain when walking, with the hindquarters tucked in, while cats can become very vocal when in pain. In some cases the stones may still be very small and can leave the bladder and enter the urethra. The urethra is the tube that directs urine from the bladder to the outside. If the stone is not small enough to pass, it will become lodged in the urethra, blocking urine flow completely. The pressure will build up in the bladder and the kidneys, and if this is not corrected quickly, the bladder can rupture. This will cause severe illness and if quick intervention is not done it may lead to death.